5 Benefits of Professional Tile and Grout Cleaning
Tile and grout can add a beautiful touch to any room in your home or office, but over time, dirt, grime, and stains can accumulate, making your tiles and grout look dull and dirty. Cleaning tile and grout can be a daunting task, and regular cleaning with household cleaners may not always be enough to remove deep-seated dirt and stains. This is where professional tile and grout cleaning services come in. Continue reading to learn more about the benefits from the team at Guardian Home Services.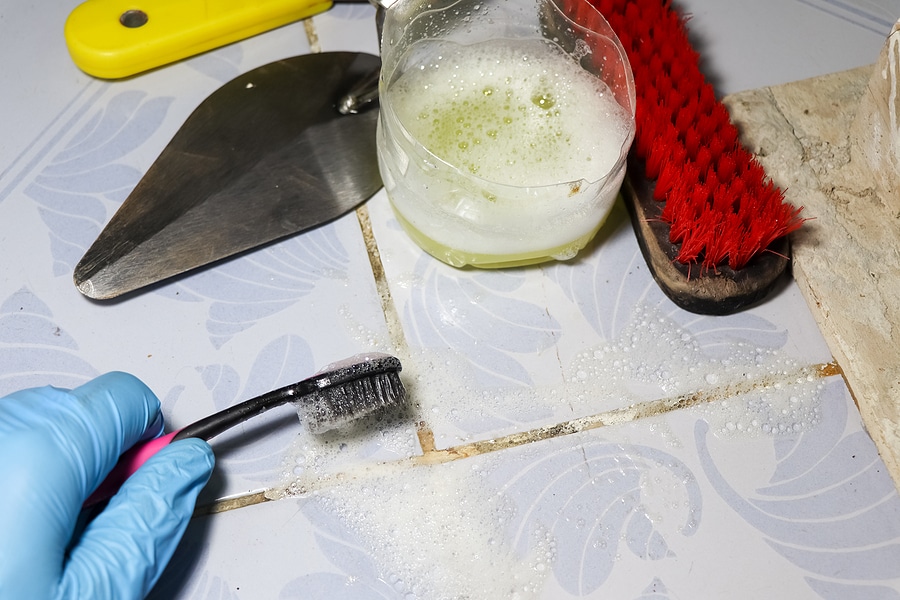 1. Deep Cleaning
Professional tile and grout cleaners use specialized equipment and cleaning solutions that can penetrate deep into the pores of your tiles and grout, removing dirt and stains that household cleaners may not be able to reach. This can result in a much more thorough cleaning than you could achieve on your own.
2. Time-saving
Cleaning tile and grout can be a time-consuming task, especially if you have a large area to clean. Hiring a professional cleaning service can save you time and energy, allowing you to focus on other important tasks while they do the cleaning for you.
3. Improved Appearance
Over time, tile and grout can become discolored and stained, making your floors or walls look unattractive. Professional tile and grout cleaning services can restore the original shine and color of your tiles, improving the appearance of your home.
4. Health Benefits
Dirty tiles and grout can harbor bacteria and allergens, which can be harmful to your health, especially if you have allergies or respiratory problems. Professional cleaning services can remove these harmful elements, making your home or office a healthier place to be.
5. Protection
Professional tile and grout cleaning services can also apply a sealant to your tiles and grout, protecting them from future stains and dirt buildup. This can help to extend the life of your tile and grout, saving you money in the long run.
Located in Dallas, TX, Guardian Home Services proudly serves customers throughout Addison, Mesquite, Garland, and Richardson. Beyond tile and grout, we also offer professional carpet and floor cleanings. You can contact us today at (972) 578-2244 to request a quote.