3 Reasons to Schedule an Air Quality Inspection Today
When choosing which areas of a home to prioritize care, your home's air quality can sometimes be overlooked. Whether you suffer from seasonal allergies, are looking to improve the airflow in your home, or save money from expensive HVAC replacement costs, an air quality inspection can help. At Guardian Home Services, we provide many services to ensure your HVAC and other systems are running in tip-top shape. Today we are sharing three reasons why to schedule an air quality inspection today.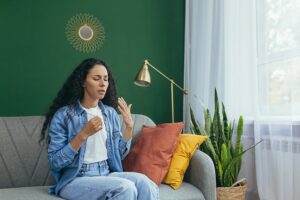 1. Family's Heath 
The top reason to schedule an air quality inspection is for your and your family's overall health. Our customer's health and safety are our number one priority. If your air quality is poor, it could be aggravating allergies, causing breathing issues, or presenting other health concerns. By addressing those concerns proactively, you're doing your part to ensure your family's health and well-being are at the top of your priority list.
2. Life of Your HVAC System
One of the key aspects of air quality is the ventilation system of a home. Even if your home has a system in place, it may need to operate up to its full potential. If your ducts have built up over time or your filters are filled with allergens and toxins, the quality of the air inside your home decreases exponentially. 
3. Specialty Services 
At Guardian Home Services, we care about our customers. We have a very knowledgeable team with decades of real-world experience. We are also your one-stop shop for your home service and maintenance needs. In addition to HVAC service, we offer tile and grout cleaning, carpet and floor cleaning, shower restoration, window cleaning, and power washing.
Let us help you clean and protect your home's air quality. Guardian Home Services serves Allen, Frisco, Rockwell, Fort Worth, and the surrounding Dallas area.  Request a free estimate or call
(972) 578-2244
today.